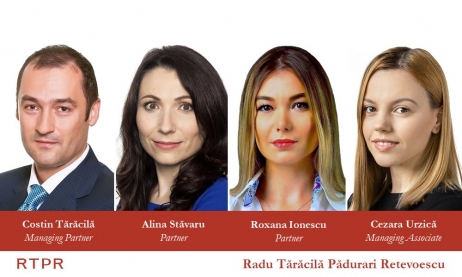 RTPR has assisted Swiss-Greek businessman and entrepreneur Jean Valvis in relation to the strategic agreement between AQUA Carpatica, the premium Romanian spring water owned by Carpathian Springs SA company, and the American corporation PepsiCo. PepsiCo will own a 20 percent equity stake in AQUA Carpatica and will have rights to distribute the spring water in Romania and in Poland, with opportunities to expand into other markets, including the United States.
The RTPR mandate covered legal assistance in relation to all phases of the transaction, from structuring, due diligence, negotiation of transaction documents, to signing and closing.
"As an entrepreneur who has built premium brands, I expect excellence from those I work with, and RTPR have fully lived up to their reputation, proving to be the most professional M&A lawyers in the commercial field, with full focus on results", stated Jean Valvis.
RTPR involved in this transaction a team coordinated by Costin Taracila (Managing Partner), Alina Stavaru (Partner), Roxana Ionescu (Partner) and Cezara Urzica (Managing Associate).
"It was a pleasure working with Jean Valvis and we thank him for trusting us with this important mandate. The vision and perseverance of Mr. Valvis in positioning AQUA Carpatica internationally as a premium brand and Romania as the "Motherland of Mineral Waters" are simply contagious. Collaborating with visionary entrepreneurs is always a great challenge, as well as a source of learnings and inspiration", said Costin Taracila, Managing Partner of RTPR.
Nestor Nestor Diculescu Kingston Petersen (NNDKP) advised PepsiCo in the transaction.