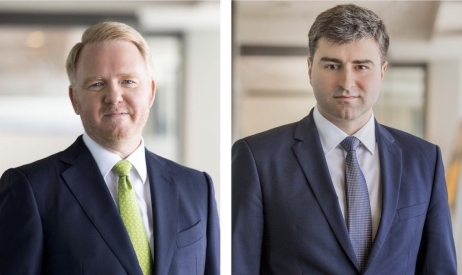 Florin Vailica and Radu Diaconu, EY
In the transaction by which the Greenbridge investment fund took over the majority stake in the Rus Savitar group - Casa Rusu, the sellers were assisted by a multidisciplinary team consisting of consultants from the EY Romania transaction assistance team (M&A and debt advisory), as well as from lawyers specializing in transactions within Radu and Asociatii SPRL.
Greenbridge Investment Fund has acquired from the Rusu family a 75% stake in the Rus Savitar group - Casa Rusu, one of the main furniture manufacturers and retailers in Romania. As a result of the transaction, Cristian Rusu remains involved in the business, both as a shareholder (with a 25% shareholding) and as a General Manager.
The transaction, which transforms a family business into a business with regional prospects, was negotiated and implemented over several months. The discussions considered both the typical elements for a merger and acquisition (M&A) transaction and the way the new partnership works.
"I am pleased that the transaction was successfully completed. During the whole process I was advised by a multidisciplinary team of consultants, specialists in their practice areas within EY and Radu and Asociatii SPRL. At all stages of the transaction I had the comfort of being represented at the highest level of professionalism and I would like to thank them in this way, "said Cristian Rusu.
EY Romania offered the sales support services in M&A through a dedicated team, as well as debt advisory services. The transaction was coordinated by Florin Vasilică, partner and leader of the EY Romania transaction assistance team, with the help of Florence Bîrhală, Senior Manager M&A and Ioanaahai, Debt Advisory Director. Răzvan Ispas, Claudia Tudor, Carmen Lipara and Bogdan Cojocariu were also part of the team.
"It is the first major transaction on the furniture market in Romania and we are proud that we have contributed to this step. It is also Greenbridge's first investment in Romania. We are convinced that together, Cristian Rusu and Greenbridge will take Casa Rusu from a local to a regional champion. I thank the team involved in the project and, in particular, the Rusu family for their collaboration ", stated Florin Vasilică.
The legal advice was provided by Radu and Associates SPRL, the lawyers involved in the transaction being Radu Diaconu and Ștefan Mantea.