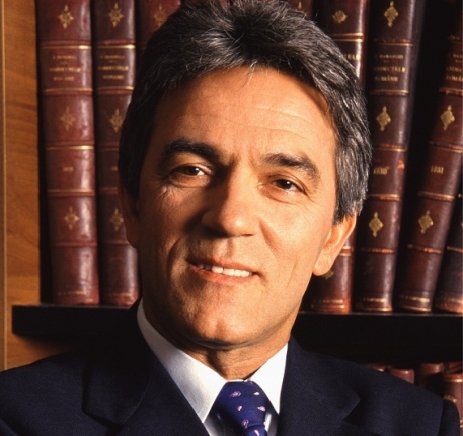 Gheorghe Musat, Senior Partner Musat & Asociatii
Musat & Asociatii's team coordinated by Dr. Gheorghe Buta (Partner) and Madalina Berechet (Partner), assisted by Angela Mare (Managing Associate) achieved another victory in court for Mircea Diaconu in his fight against the National Agency of Integrity (ANI). The Bucharest Court of Appeal dismissed as ungrounded the action initiated by the Agency requesting the court to quash the decision by which Diaconu's tenure as Member of the European Parliament has been validated. Hence, Mircea Diaconu maintains his position within the European Parliamentary, as elected through the vote in May 2014.
"The Court's decision validates a public and democratic vote earned by Mircea Diaconu in the EU Parliament elections, with ANI's accusations alleging that the office as Member of the European Parliament has been held illegally being dismissed as ungrounded by the court of law. This is another trial we have won for Mircea Diaconu, from the series of trials initiated against him by ANI," commented Gheorghe Musat, Senior Partner Musat & Asociatii.
He further explained that ANI's action was an abuse materialized in a sequence of cases which succeeded one another before the courts of law: "In the first stage, ANI challenged Mr. Diaconu's right to run for the European Parliament, the action being successively dismissed by ruling issued by the Bucharest Tribunal and the Bucharest Court of Appeal. Nevertheless, ANI's abuse committed against the MEP Mircea Diaconu did not stop, as the Agency upholds a new litigation seeking to cancel the decision which validates his office in the European Parliament.
Gheorghe Musat appraises the success against ANI, describing it as "a considerably victory (...) at the same time, a success for our attorneys involved in this one-of-kind and especially intricate file".
Musat & Asociatii, a pioneer in the domestic business law market, is one of Romania's most reputed law firms with a team comprising 17 partners and over 100 lawyers. The firm offers legal support in all areas of business law including M&A, privatization, litigation and commercial arbitrations, banking, energy and natural resources, IP and competition, corporate, telecommunications and IT, fiscal, capital markets, real estate, PPP or insolvency and restructuring.