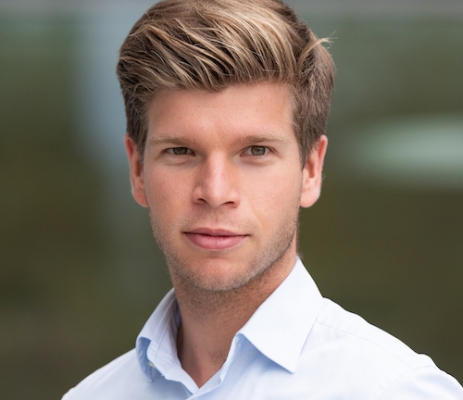 Dragoș Iamandoiu, KPMG Legal – Toncescu și Asociații
KPMG Legal – Toncescu și Asociații assisted TeleportHQ in raising $2.5 million in Seed Funding from One Capital. The project has now been successfully closed.
TeleportHQ is an innovative Romanian start-up which is building the next generation low-code collaboration platform for front-end development. One Capital is a Tokyo-based venture capital firm, focusing its investments on B2B SaaS platforms which are building the future of work.
The KPMG Legal team provided legal assistance during the due-diligence phase as well during the entire process of drafting, negotiating and signing the transaction documentation.
Dragoș Iamandoiu, Senior Managing Associate, coordinated the legal assistance related to the transaction acting for Teleport HQ's founders, together with Corina Roman (Managing Associate) with significant support from Ruxandra Petcu (Senior Associate) and Andreea Livita (Senior Associate).
KPMG Legal worked in integrated teams of lawyers and advisors, together with KPMG in Romania's Tax Department, coordinated by René Schöb - Partner, Head of Tax and Legal - proving once again the success of providing integrated solutions during the entire transaction process.
Paul Brie, CEO and co-founder TeleportHQ: "KPMG Legal and KPMG Tax teams have provided us with invaluable legal counsel during this initial investment round. As longstanding partners, they have a great understanding of our business and their help has been critical for both the due diligence and implementation phases of the deal. "
Dragoș Iamandoiu, Senior Managing Associate KPMG Legal – Tonescu și Asociații comments: "We would like to thank TeleportHQ founders for their trust in having us as their advisors for this very important step in the company's development. It was a real pleasure to work with the TeleportHQ teams as well as with One Capital and SLV in this process and I wish all the parties the best of luck in the future".
René Schöb, KPMG Partner and Head of Tax and Legal: "Concluding this transaction in the technology industry was particularly interesting for our tax and legal teams since it included the first time a Japanese Venture Capital Fund investing in a Romanian start-up. Once again we have demonstrated the advantages we can bring to our clients by offering a coordinated approach in which all our specialists can bring their skills together. Congratulations to all involved and I'm looking forward to accompany TeleportHQ on their journey to the global success. "