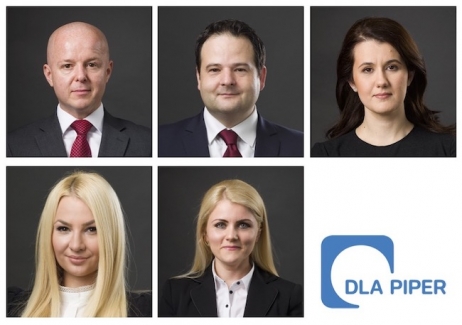 DLA Piper assisted HYPO NOE LANDESBANK FÜR NIEDERÖSTERREICH UND WIEN AG (Hypo Noe) with the extension of a EUR16.6 million multi-tranche real estate loan facility to the owner and operator of a number of retail shopping centers in Romania. The Borrower is the local arm of a leading player in the European outlet sector and one of the largest developers and operators in the CEE and Russian markets. The European real estate development group established in the early 1990s, with over twenty-five years of continuous activity in the markets of CEE, including Poland, Romania and Russia.
This is the first funding provided by Hypo Noe, one of the oldest and largest banks in Austria, to the borrower's group operations in Romania for refinancing its existing debt and also for capex financing purposes.
Hypo Noe's team was coordinated by Peter Szamely and Robert Stritzelberger.
The multinational advisory team included finance and real estate members of DLA Piper Bucharest, Brussels, and Luxembourg offices, and was coordinated out of the Bucharest office by Ioan Chiper, Counsel, Finance, Projects and Restructuring, and Alin Buftea, Partner, Head of Real Estate, respectively. The Romanian team consisted of Andreea Badea and Georgiana Stan, Senior Associates, and Lavinia Fifoiu, Associate. The Belgian team included Johan Mouraux, Partner, and Sander Buysse, Lead Lawyer, while Xavier Guzman, Partner, Constantin Iscru, Counsel, and Tiziana Olivetti, Associate, assisted from Luxembourg.
Peter Szamely, Head of Real Estate Finance CEE with Hypo Noe, declared: "We are delighted to have closed this transaction with such a professional client despite the very challenging circumstances. Our special thanks go also to DLA Piper who has supported the transaction all along the documentation".
"It gives me great pleasure to extend our appreciation for the opportunity of assisting in the successful completion of this transaction. Due to its negotiation both prior to and during the COVID-19 pandemic, it has brought about additional complexities, making it a challenging yet rewarding journey. We are grateful for the resilience and excellent cooperation of both the lender and borrower teams, which have been instrumental in reaching the financial closing. This financing demonstrates the lenders' confidence in the Romanian retail real estate market. We are poised to consolidate our advisory role as part to this process on a long run" commented Ioan Chiper, Head of Finance, Projects and Restructuring with DLA Piper in Romania.